~MARCH MADNESS~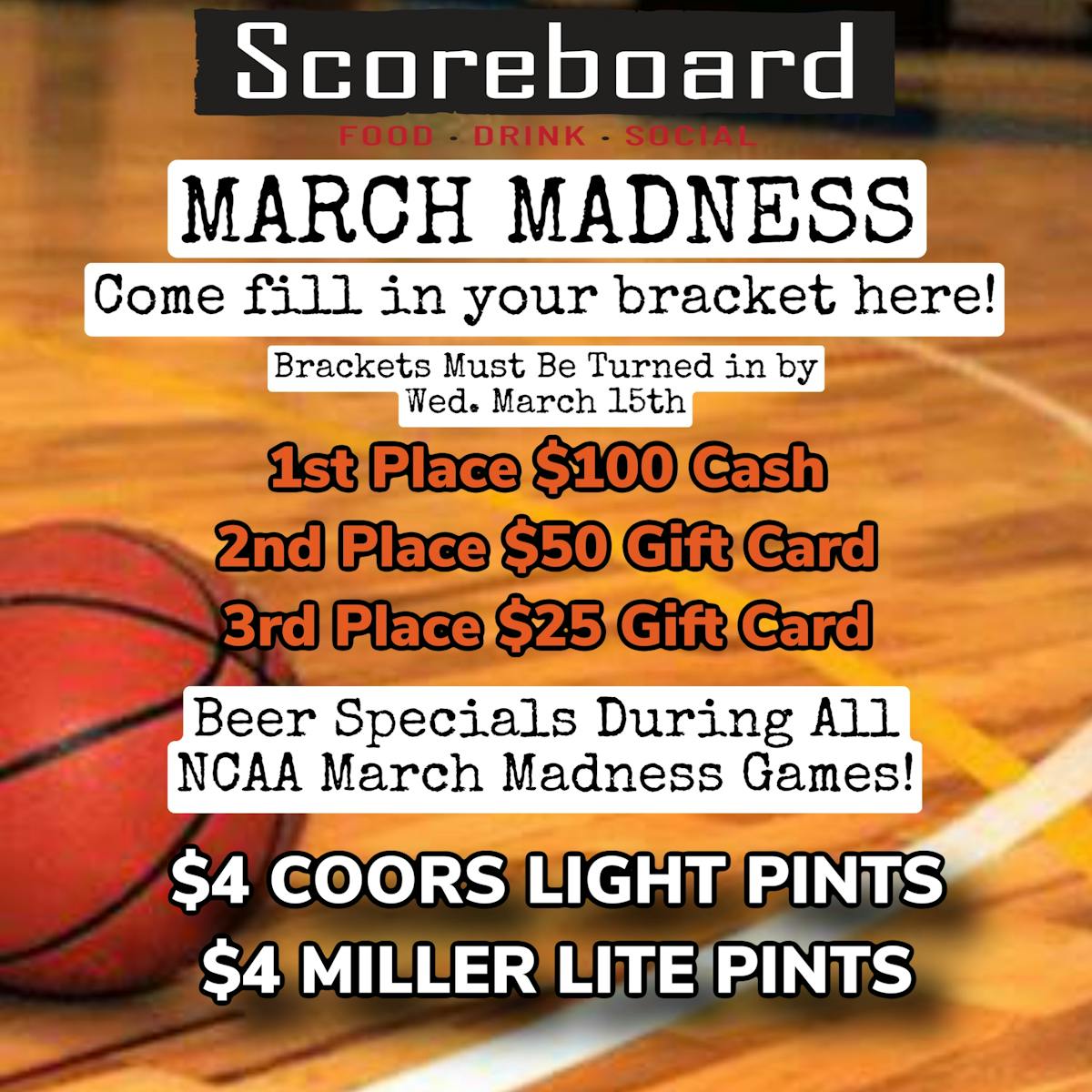 MARCH MADNESS IS ALMOST HERE!
FILL OUT A BRACKET FOR YOUR CHANCE TO WIN A CASH PRIZE!
1ST PLACE - $100
2ND PLACE - $50
3RD PLACE - $25
TO PARTICIPATE, COME IN AND FILL OUT A BRACKET OR CLICK HERE TO PRINT OUT A BRACKET AND FILL IT OUT AT HOME!
ALL BRACKETS MUST BE TURNED IN AT SCOREBOARD NO LATER THAN WEDNESDAY, MARCH 15TH!
**DONT FORGET TO PUT YOUR NAME, EMAIL ADDRESS, & PHONE NUMBER ON YOUR BRACKETS!**
$4 COORS LIGHT & MILLER LITE PINTS ON SPECIAL DURING ALL MARCH MADNESS BASKETBALL GAMES!