BARGO TUESDAYS! - Starting Tuesday, Nov. 29th!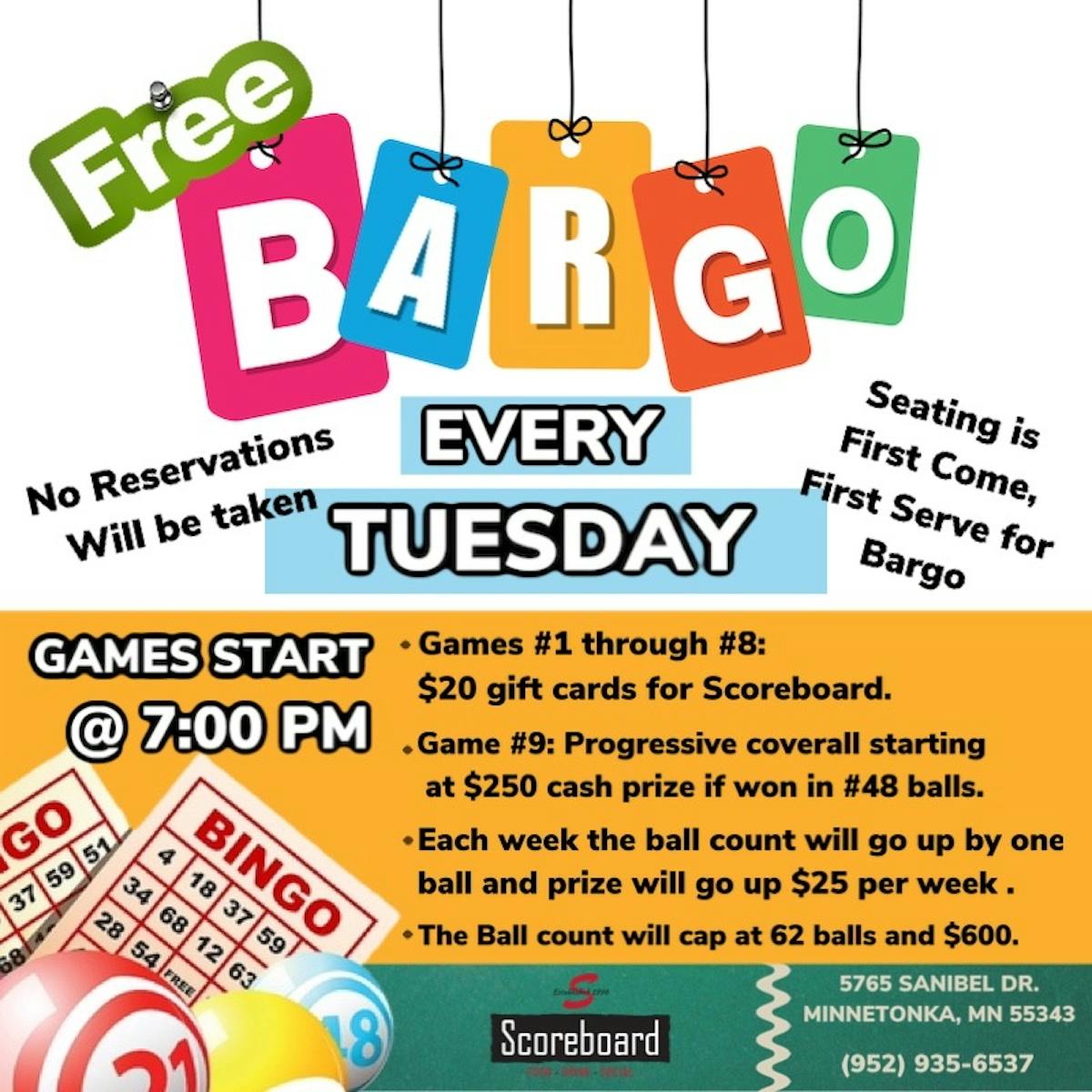 BARGO IS COMING BACK!
Starting Tuesday, November 29th!
Games start @ 7:00 PM
-Games #1 through #8: $20 Gift Cards for Scoreboard.
-Game #9: Progressive coverall starting at $250 CASH prize if won in #48 balls.
-Each week the the ball count will go up by one ball and prize will go up $25 per week.
-Ball count will cap at 62 balls and $600.
No Reservations will be taken. All seating will be first come, first serve for Bargo.