FEATURED--BARGO Saturdays!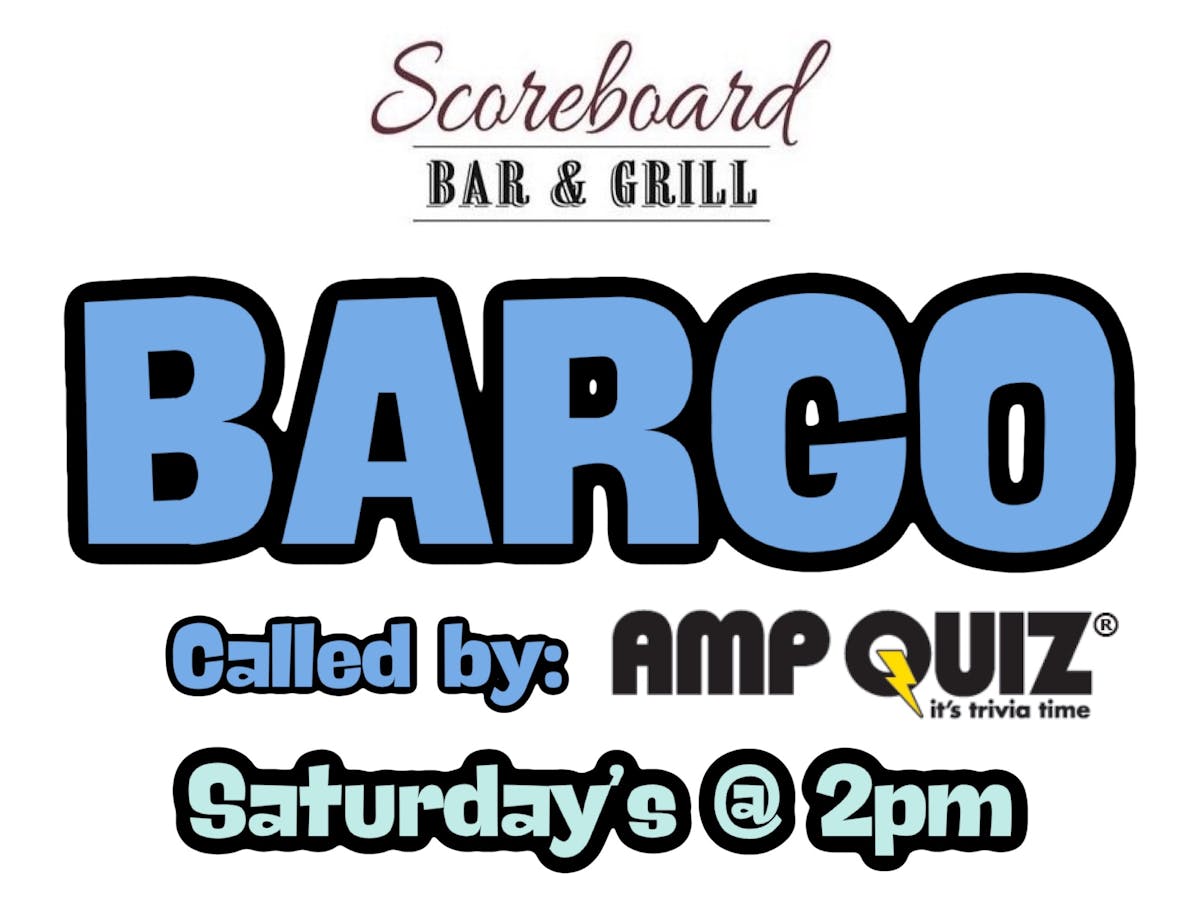 PRIZES:
Games #1 through #9 will be $25 gift cards for Scoreboard.
Game #10 will be a progressive coverall starting at $250 cash prize if won in #48 balls.
Each week the ball count will go up by one ball and prize will go up $25 per week .
The Ball count will cap at 62 balls and $600.
RULES:
1. Up to 2 cards allowed per player.
2. No holding cards for players not present.
3. Must yell "BARGO" loud and clear and must BARGO on last number called.
4. If there are more than one BARGO'S called on one game players will split prize.
5. Players must be 18 years of age to play.
6. Must play games 5 through 7 to win cash coverall prize.